Education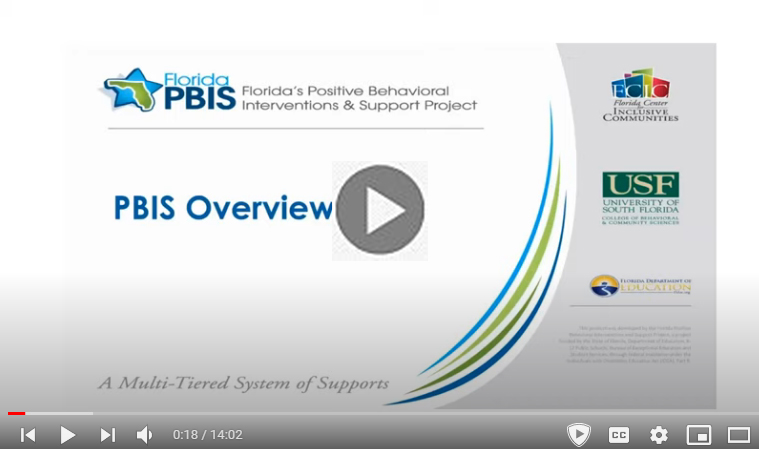 Florida Positive Behavioral Interventions and Supports (FLPBIS)
"Positive Behavior Interventions and Supports (PBIS) is an evidence-based / three-tiered framework to improve and integrate all of the data, systems, and practices affecting student outcomes every day. PBIS creates schools that support everyone – especially students with disabilities – for success." Center on PBIS (2020)
FLPBIS' mission is to increase the capacity of Florida school districts to use team-based planning and problem solving to implement positive behavioral interventions and supports within a Multi-Tiered System of Supports (MTSS). FLPBIS provides training and technical assistance to districts in the development and implementation of positive behavioral interventions and supports at the school-wide (Tier 1), classroom, targeted group (Tier 2), and individual student (Tier 3) levels. For more information, visit the FLPBIS website.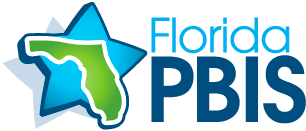 ---
The OSEP Technical Assistance Center on Positive Behavioral Interventions and Supports (PBIS)
The OSEP Technical Assistance Center on Positive Behavioral Interventions and Supports (PBIS) was initially funded in 1998. In October of 2018, a new five-year funding cycle was launched. The purpose of the new Center is to improve the capacity of SEAs, LEAs, and schools to establish, scale-up, and sustain the PBIS framework to (a) scale up tier 2 and 3 systems to improve outcomes for students with or at-risk for disabilities, (b) enhance school climate and school safety, and (c) improve conditions for learning to promote the well-being of all students.

The Center on PBIS (a) provides a continuum of technical assistance (TA) to SEAs and LEAs, including federal grantees, to build local capacity to implement, sustain, and scale PBIS; (b) engages multiple and diverse perspectives and lived experiences in TA, implementation, and evaluation; (c) creates freely available resources (assessments, briefs, guides, and tools) to assist educators in implementing and sustaining PBIS across an extended array of contexts; (d) provides model demonstrations of implementation of the tiered PBIS framework and improved outcomes (e.g., social, emotional, behavioral, and academic growth); and (e) extends the lessons learned from PBIS implementation to the broader agenda of educational improvement and improved quality of life for students, families, and educators. For more information, visit the topic page on PBIS and students with disabilities, the Center's website, or contact Heather Peshak-George.

---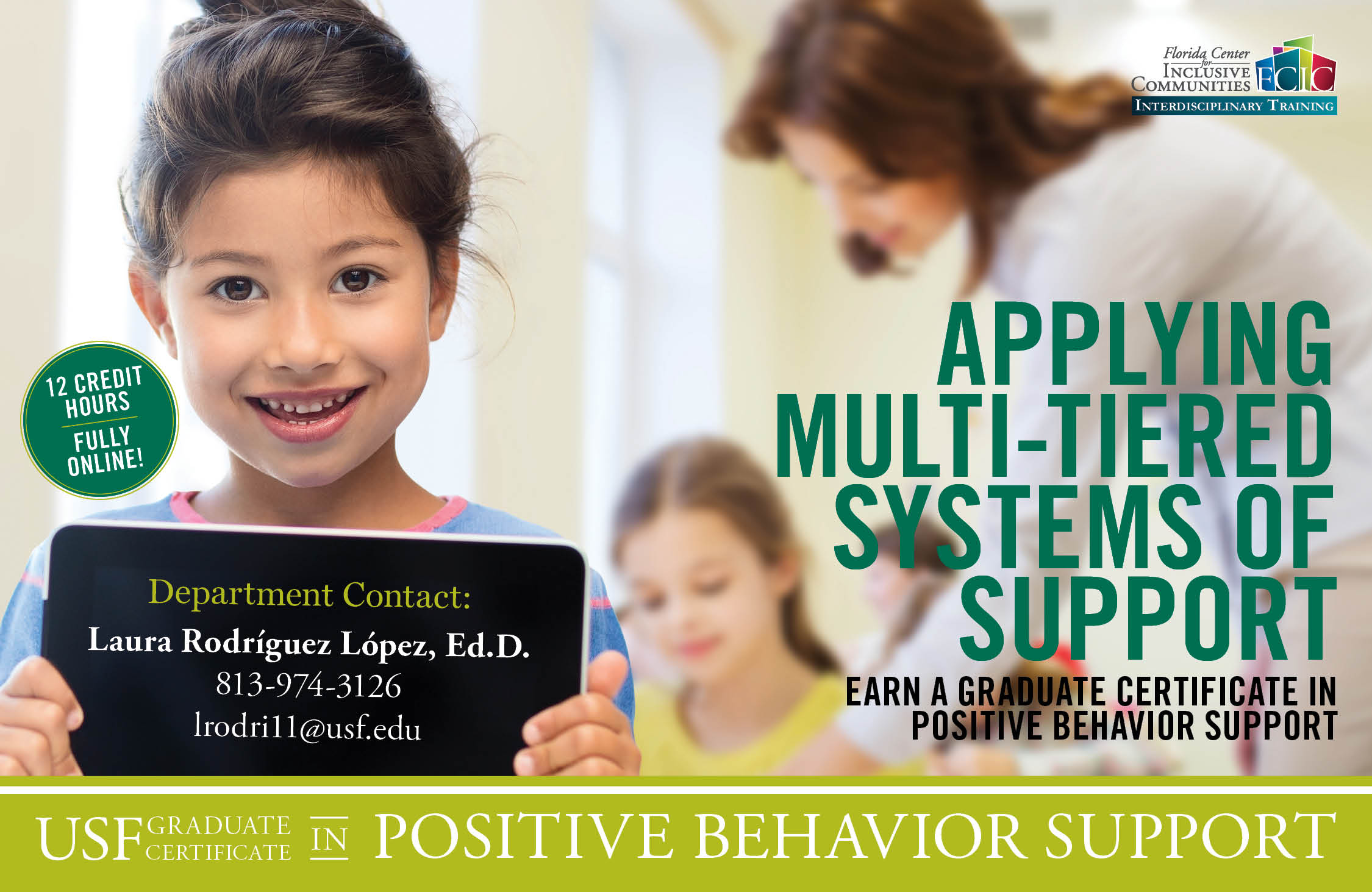 Graduate Certificate Program in Positive Behavior Support
The University of South Florida in partnership with the Florida Center for Inclusive Communities offers a fully online Graduate Certificate in Positive Behavior Support. This online certificate program offers a 12-credit hour course of study designed to prepare individuals currently working in mental health, school psychology, school administration, education, early education, and social work to implement Positive Behavior Interventions and Support (PBIS) in schools, early childhood, and community settings. The certificate program includes classes focused on providing consultation and guiding collaboration, implementing school wide positive behavior support, addressing behavior challenges in young children, and intensive individualized interventions. For more information, you can contact program coordinator Laura Rodríguez López, Ed.D. at 813-974-3126 or via email.

---